MV Proud Mary is a purpose-built boutique cruising vessel providing an intimate and friendly atmosphere and offering a true insight into South Australia's bushland and our most famous river, the mighty Murray.
Departing from Murray Bridge, just one hour out of Adelaide, the Proud Mary caters for a maximum of just 40 passengers and provides the ideal environment for passengers to explore, experience, indulge and discover all the River has to offer.
The well appointed bar, lounge and dining areas provide the prefect location for indulging in the culinary delights of our resident chefs, while viewing the passing scenery.
The vessel, designed by Naval Architect Mr Peter James, was built in 1982 on the banks of the Murray River in Berri, South Australia, by the Berri Ship building company. It was purposely built with a shallow draft, allowing the vessel to safely navigate shallow sections of the river. The style of the vessel evokes the Mississippi river cruisers.
MV Proud Mary was refurbished under its current owners. The vessel produces its own power from onboard generators and wastewater is stored onboard then removed when in port in accordance with environmental guidelines.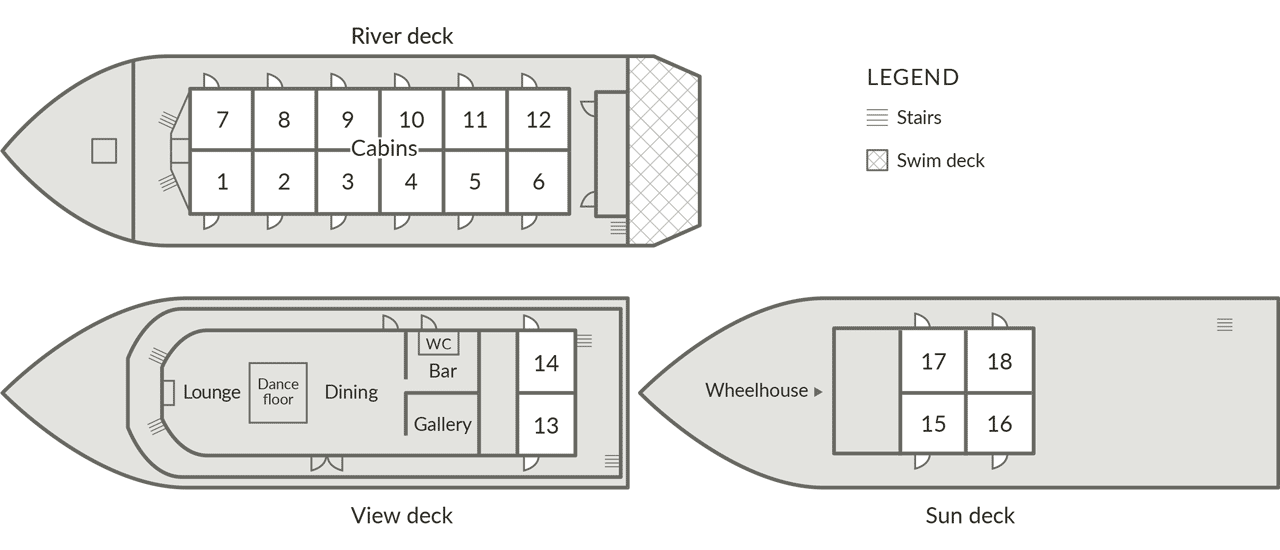 The Proud Mary has 3 deck levels namely the River Deck, View Deck & Sun Deck. It boasts 18 spacious river-view cabins, each with a twin or double bed configuration.
Take a closer look...